Packaging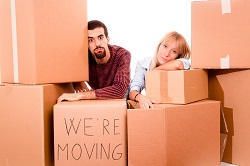 Whether you are a home-owner and you are moving house, or a business owner wanting to move office locations, we can help you. We offer a wide range of services that will facilitate your move but none are as important as our comprehensive packaging service. Packaging is the most underestimated part of the reoval process and is rarely done properly. How many times have you heard someone complaining of items being damaged during a move? By hiring PortugalRemovals.com to assist in your packing responsibilities, you automatically reduce the risk of breaking or damaging your possessions. If you wish to acquire a free quote for our packaging service then call us on 020 8746 9618 and we will be as flexible as possible in order to meet your requests.

Although packaging can be tedious and utterly monotonous, if done correctly it can lead to a move characterised by a distinct lack of stress and anxiety. However, if it is done improperly then you will find yourself dealing with unnecessary problems down the line, especially upon arrival at your destination. All you need to do is label your boxes with their contents, their specific destination and whether or not the items are fragile. By doing such a simple task you will make unloading and unpacking a quick and easy job. Upon arrival at your new location, we can unload your possessions and place them in the rooms designated on each box, rather than have to look through each one to ascertain where they should go. The amount of time this saves is astounding and therefore imperative for a stress-free move. It assists in unpacking too, as all of your belongings will already be in the correct rooms, rather than scattered around the building in various unidentified boxes. Our professional advice has enabled house and office movers to enjoy their move, rather than struggle through it as usually expected.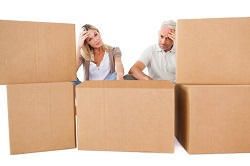 All of our employees, are highly trained and experienced in the business of removals and that is why we recommend you hire us for our packaging service. There is no need to undertake this yourself as you are increasing the chance of breakages. The phrase 'many hands make light work' has never been so applicable as having our extra hands will ensure that all of your possessions are wrapped and packed securely and safely. We understand that in the case of home-movers, a great deal of items will carry sentimental value. In the case of office removals, furniture and equipment is essential to the running of your business. With this in mind, we endeavour to be as careful as possible with everything that we handle, whilst also being efficient, too. It doesn't matter what kind of items you present us with because we can pack them all the same. Whether it is televisions or a bookcase of antique books, we know how to deal with them. Small items will be wrapped with care, as well larger furniture such as wardrobes. We also provide an invaluable disassembling and reassembling service so that you don't have to spend an inordinate amount of time on your hands and knees trying to take apart beds and other pieces of furniture. We only do this if strictly necessary however, as a lot of removal companies tend to jump to this conclusion immediately.

So if you want an efficient and cheap removal company to help you with your packaging, just call us on 020 8746 9618 straight away. By calling us you will eradicate any worries you have about the process. Also, you will be ensuring that the move goes ahead without any of the usual problems associated with moving house or office.