Our Services – Removals to Portugal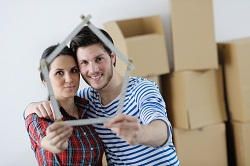 Many businesses and home owners are relocating to Europe and Portugal is becoming a popular destination for UK residents. Moving house or office is quite a complex matter and it will be one of the most monumental things you will do in life, which is why you need to employ a removal company that you can trust. Portugal Removals offer removal services to customers in or around the London area seeking to move abroad, and our customer base includes businesses, home owners, students and tenants. We can access any area of Portugal and deal with moves of all sizes. Our movers are dedicated, trustworthy and communicative and we always strive to match our services to your individual needs. You can find out more about our removal staff and the services we offer if you ring 020 8746 9618.

Planning a move is often more of a mission than actually completing one and many people find that they don't have the time to properly research and plan for a house or office move. Our company has already done the hard work for you and can offer advice on how to prepare for a move, and get ready for moving day – see our online moving checklist for tips. We also understand that the process of packing everything up is quite inhibiting and this is why our company offers full packing services to our customers, including the supply of all the materials you will need. We will also bring furniture covers, wrapping material and temporary wardrobes to make sure that your linen, upholstery and clothing is well preserved during a move.

A frequent complaint directed at many moving companies is that customers' items have been damaged or adversely affected by poor packing and loading practices. Our company, however, uses various foolproof techniques to make sure that there is a minimal risk of any damage to your personal possessions or your company's property in our removal vans. We train our removal workers to package, wrap, transport and load expensive and delicate items in the safest manner to offer as much protection as possible. Our company's removal vans will arrive on moving day totally clean and tidy and they are very secure as well as being fully insured. Your personal property will therefore be more than well protected on moving day.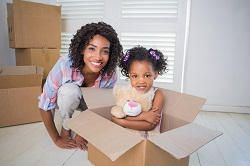 You may live or work in a building with narrow staircases or small doorways. Usually, our handy movers are able to safely pass the bigger items through those slender doorways and up and down the stairwells, but if it becomes necessary, we can safely dismantle items of furniture and rebuild them when we arrive at the new premises. Many of our customers have a time lag in between living/working at their old address and moving into the new one. If this applies to you then you can benefit from our safe storage facility, which is provided to you fully insured, and may be used for any period of time depending on your circumstances.

Above all other factors, we are particularly proud of our flexible hours of work which distinguishes Portugal Removals from the vast majority of competing removal firms. Our workers put in long hours to make sure that we can service our customers' needs – when you need to move house or move office late at night, or early in the morning, we'll be on hand to help. We also work throughout weekends and holiday periods if this is when your move to Portugal needs to take place. Remember as well that our services cover a wide area and nowhere is out of reach for us.

For more information, or for a free quote for our services call 020 8746 9618. The cost of a policy of insurance is inclusive.