Hire the Man and Van Experts When Moving To Portugal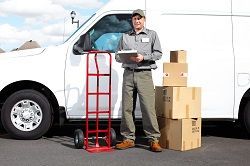 Are you thinking of relocating to the warmer climate of Portugal? Do you need help moving your life across the water? Are you looking for low cost, but efficient ways of moving your current life to the sunshine? If you are sat there answering 'Yes', then we are the team you have been looking for. Here at Portugal Removals we offer budget home or office relocation from the UK to Portugal. Our friendly and professional staff are able to assist you with any move big or small.
We Can Move Anything
We offer all year round transfers to Portugal with our man and van service. We are able to transport everyday items as well as more precious items in a cost effective fashion internationally with a guaranteed no damage service. Your things will be expertly moved and transported or your money back. To obtain a quote our offices are open and available to take your call anytime. Use 020 8746 9618 for both office and household removals.
A Great Flexible Service
Using our man with van service enables you to keep cherished items accessible during transportation. Unlike many larger firms who use storage units or the cargo hold areas, our staff member is able to park the van in regular transport areas of boats and trains making it easy for you to access the van if you choose to travel along. Travelling with the van is not compulsory and you are able to choose the travel arrangements which best suit your family requirements.
We have found that our man and van service can prove particularly helpful to families looking to locate with young children as it gives the flexibility to leave the children's things until last to pack. This gives the benefit of them being easy to find upon arrival and reduces the stress commonly associated with moving. Children tend to cling to certain toys, linens and clothes and become easily distressed if these are not immediately available. Well this stress is avoidable if using the man and van service as we will be able to access any item moved with us in relatively quick time.
An All-Round Relocation Service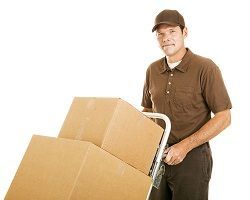 Our man with a van service is able to offer a variety of add-ons to your home or office removal, including but not limited to help with packing and unpacking as well as storage services once vacating a premises, so be sure to discuss all your moving needs with your call handler to get the best value moving help available. Call 020 8746 9618 now to get the best deal!
Our man and a van service can become booked very quickly so to avoid disappointment we suggest that you book in advance. However, we offer same day services with no additional charges attached to the price.
Great Prices Guaranteed
Based within the UK, Portugal Removals are an environmentally conscious company and we like to be as energy efficient as we can, with this in mind we will always try wherever possible to make as few trips as we can with your property to reduce our carbon footprint. The fuel savings are also passed through this process to you and you will find your invoice will prove this. Our man with van hire is great value for money. If you can find a service that beats our quote we will take 10% off your bill. Call 020 8746 9618 now to and take advantage of our exclusive offers!