We Make Home Removals to Portugal Easy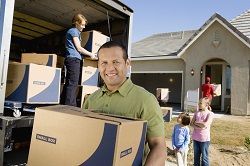 Moving home at any time can be very difficult, especially when it comes to organising everything. But imagine how much more difficult things would be if you had to move to another country? Every year, many people make the decision to live in another country. Along with all the other issues that need to be resolved, you also need to organise your home removals. We at Portugal Removals have the experience you need to manage your move to Portugal. We can make moving home much more manageable and less stressful. To find out more about all our removals services, why not give us a call on 020 8746 9618? We will give you all the advice you need.
Experienced Staff
When dealing with your belongings, you really want a company that will give you the best service. Especially when they will be transporting everything to another country. This is where we can be very helpful. We have specially trained staff that are able to pack everything quickly and safely. They are also very proficient at driving abroad, so you can rely on them to get your items to their destination with no trouble. Moving house to another country doesn't have to be a big deal, even if it is to somewhere far away. All you need is our friendly and professional staff to give you all the help and guidance that you require. You will get a free estimate on all the options we have available for home removals so you will always know what you are getting.
The Best Vehicles And Equipment
Travelling from England to Portugal requires a lot of logistical organisation and also needs a reliable service. We have a fully equipped and modern fleet of vehicles that are able to deal with the long journey and keep all your personal belongings safe. They fully comply with all the European vehicle laws and are fully insured. We also use the latest GPS systems to enable us to navigate to your destination without any problems. If there are any problems with the vehicles while on the route, then we have breakdown cover that is active all over Europe. We will always endeavour to get your things to your new home with the minimum of fuss to you and your family.
Competitive Prices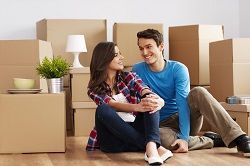 We think that it shouldn't cost the earth to move to your new home, regardless of where it may be. Our house relocation services are specially designed to give you the best results at the lowest prices available. When it comes to house removals, Portugal Removals is the best choice around. We can transport you to anywhere in Portugal at very competitive prices. We also include a fantastic money back guarantee that gives you the promise of your money back if you are not completely satisfied with your move. There are not many companies that can do all this for you and more, so call us on 020 8746 9618 for a great move.
You Deserve Great Results
We know that you are looking for the best deals for home removals. We also know that you want a first class service that delivers quality and professionalism. We have worked hard to give our customers exactly that and more with our house relocation services. When you call us on 020 8746 9618, you will speak to one of our friendly team members who will guide you through all the aspects of the move from beginning to end. All you need to do is sit back and relax; we will take care of everything else.