Portugal Removals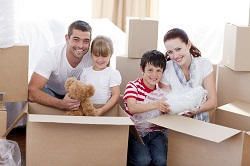 Portugal Removals are a removal company that prides itself on revolutionising the removals business. We are a professional removal company that offers an extensive range of removal services for anybody who needs them. Everything that we provide is affordable because we believe that everybody should have access to such services. On top of this, the well-being of our customers is placed at the top of our list of priorities. This means that all of our customers express their satisfaction come the end of the moving process. We feel that it is our duty to ensure that our customers experience a stress-free environment when relocating, whether that is locally, nationally or overseas. Because our services are so wide-ranging and affordable there is absolutely no reason why you should try and complete your move by yourself. Gone are the days when you would have no assistance with organising everything, finding yourself stressed at the same time. If you hire us then you will, more than likely, find the entire process to be a lot more enjoyable than you first imagined it ever could be. You can call us on 020 8746 9618 to get free quotes on all of our removal services, whether you are planning on undertaking an office removal or a home removal, it doesn't matter.

Our history in the business of removals means that we have essential experience. This enables us to provide the perfect package based on your individual needs. We understand that each customer has different needs and therefore we endeavour to meet every single one of them. Because of our experience we know what is most important to people relocating. Although most people tend to accept that it is the practical side which is the most important, we like to emphasise how important customer relations are. All of our staff are extremely well-presented, friendly and amenable, not the usual dour personalities you expect to receive help from. By placing such importance on the personal side of things, our customers can find themselves actually enjoying the process of moving home or office rather than dreading it. Each of our employees are also extremely well-trained in every aspect of moving, whether it is packaging delicate items or lifting heavy furniture down staircases. Our experience, therefore, means that we give you the best possible service throughout the move.

Our mission statement is to provide efficient removal services whilst engendering a friendly atmosphere. You will be pleasantly surprised by the level of friendliness shown by our staff. We are also trying our very best to change the perceptions of removal companies, from that of a man with a van, to well-run, affordable service. By doing this we hope to promote the idea that our removal company is the best in the business for movers all over Europe, and particularly in Portugal. We are fully aware that moves can be intensely difficult periods for individuals and companies alike, so with that in mind we want to make them as easy as possible for everyone.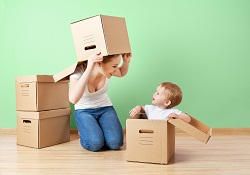 As for the removal services that we provide, there is an extensive range of provisions for each and every one of our customers. Most importantly we offer professional advice for every stage of the move meaning that you will be a great deal more organised with us that without us. Most people tend to forget that if you organise everything meticulously before the move begins, relocation itself becomes a much easier task. By preparing everything thoroughly in tandem with our special removal advisers, we can save you time and money. Small things like getting in touch with your insurance company and knowing how many boxes you will need for packaging, can ensure that the process goes much more smoothly. We also give you the chance of allowing us to help with packaging itself. As well as providing essential advice on the matter, we can give practical assistance for anybody who needs or wants it. Not only does this make packing away your possessions much quicker, it makes it safer, too. All of our staff are well versed in handling delicate and cumbersome items, so the risk of breakages and damage is severely lessened. On top of this, we provide all the necessary materials needed for packaging, including boxes, tape, bubble wrap, furniture wrapping and wardrobe boxes. With us providing you with this, you don't have to go out and find it all yourself, which gives you time to concentrate on other more important things. If you don't have enough space for some of your furniture, or the decorating at your new property has not been completed, then our storage service is perfect for you. All of our storage spaces are safe and secure so that your possessions are under no threat whatsoever. Our prices are extremely affordable so that you can hire out storage space on a short term, or long term basis and not worry about the financial repercussions. For the move itself, you don't want to be worrying about having to lift heavy furniture, or having to disassemble complicated items. Now, you can rely on our staff to help you out with all of this as we have specialist equipment to facilitate the moving process. Our vans are well-maintained and extremely spacious therefore being perfect for your requirements.

Portugal Removals are a forward thinking removal company that wants to help as many people as possible when it comes to relocating properties. Nowadays, it is unnecessary to go it alone when it comes to moving house, or moving office because there is an affordable removal company that can help you in every imaginable way. Our experience means that we can advise you on how to organise your move, as well as assisting you in a more practical way too. If you want to call us and get free quotes, then just call 020 8746 9618 and we will be more than happy to help.